Lourdes Menchaca
Executive Director
Lourdes brings over 10 years of experience in senior living communities
Her top priority is ensuring the satisfaction of her residents and their families
Lourdes is committed to creating a family like environment between team members and residents
Raised by her grandmother, Lourdes has always had a love and deep respect for the elderly
Dana Barcelona-Bonner
Leasing Director
With a long time presence in the senior living industry, Dana is dedicated to working closely with every family and ensuring the well-being of each of her residents.
Having had a strong affinity for seniors since she was young, Dana always spent a lot of time visiting her elderly neighbors, watching television together or helping them with their gardens.
Dana treats her residents like they are her own family members, with love, care and the utmost respect.
Having cared for her own parents in their later years, she has a great deal of knowledge, empathy and understanding for family members navigating the senior living process.
Brianna Goodlett
Business Services Director
Brianna comes to Regency Park with over 5 years of experience in assisted living.
She takes great pleasure in being able to help families with any and all billing related questions
Brianna loves to taking on new and different challenges in her workplace
The very special relationship that Brianna shared with her grandparents led her to working with seniors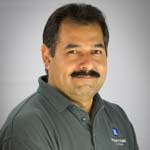 Leopoldo "Polo" Calderon
Construction Manager
Polo has been with Regency Park since 1987
He is a skilled plumber, painter and electrician
Polo is great at construction and solving residents needs
Polo is a family man who loves spending time with his wife and  two children